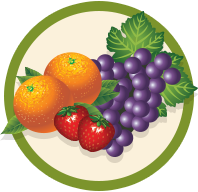 Who We Are
We're Sigona's, a name that's synonymous with exceptionally fresh, premium quality produce and snacks.
We're Family Owned
We're family-owned, passionate about fresh, healthy foods, and a northern California local. We have worked for over 35 years with a large number of local growers from nearby farming communities such as Salinas, Morgan Hill, Hollister, Watsonville, and Placerville. We trust them to farm their land with the utmost integrity and many use age-old methods to keep crops safe from pests and disease. With them, we aim to source the very best the earth has to offer.

Our Purpose
We want to create a healthier planet by:
Inspiring Fruit Passion.
We source only the best, so each juicy bite entices you to take another.
Bringing the Fruit to You.
We're making it easier than ever to grab a healthy snack, even when you're on the go in the office.
Starting a Chain Reaction.
You spend a lot of time at work. We hope to inspire healthy habits that can spread to the home.
Sourcing locally whenever possible.
That means our products travel the shortest possible distance to our customers, creating a smaller carbon footprint.