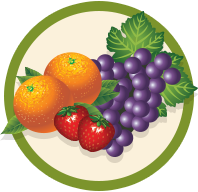 Who We Are
We're Sigona's, a name that's synonymous with exceptionally fresh, premium quality produce and snacks.
We're Family Owned
We're family-owned, passionate about fresh, healthy foods, and a northern California local. We have worked for over 35 years with a large number of local growers from nearby farming communities such as Salinas, Morgan Hill, Hollister, Watsonville, and Placerville. We trust them to farm their land with the utmost integrity and many use age-old methods to keep crops safe from pests and disease. With them, we aim to source the very best the earth has to offer.

Our Purpose
We want to create a healthier planet by:
Inspiring Fruit Passion.
We source only the best, so each juicy bite entices you to take another.
Bringing the Fruit to You.
We're making it easier than ever to grab a healthy snack, even when you're on the go in the office.
Starting a Chain Reaction.
You spend a lot of time at work. We hope to inspire healthy habits that can spread to the home.
Sourcing locally whenever possible.
That means our products travel the shortest possible distance to our customers, creating a smaller carbon footprint.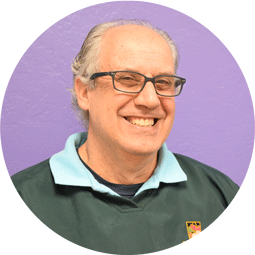 Paul Sigona
Partner and Owner
Paul is a partner and owner of Sigona's Office Deliveries. He is responsible for employees at the company as well as safety and cleanliness. He spends a lot of his time thinking about how to grow the company and keep it sustainable.
Being responsible for the employees he also likes to help them grow right along with the company. As Paul puts it, "It is fun watching our team enjoy the rewards of their contribution to the company."
Paul passionately seeks out ways to give customers the best possible product along with the best customer service. He really appreciates knowing that the great majority of our customers truly enjoy the product and service they receive.
On his quest for the best produce around Paul enjoys walking in different fruit orchards with the farmer and having them talk about their product and what they do to make it one of the best of its kind on the market.
For relaxation Paul enjoys a good barbecue with family and being in the outdoors doing things like hiking, fishing, and bird hunting. He also enjoys a good game of Texas Hold'em.
Paul's favorite fruits are those available in the summer: white nectarines, Bing cherries, and Kent mangoes.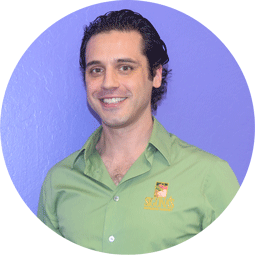 Jimmy Sigona
Director
Jimmy grew up in the family business—he's lived and breathed Sigona's Farmers Market since he was about 6 years old. Over the years you may have seen him as a Sigona's courtesy clerk, cashier, cheese shop leader, or just browsing the great products right next to you, chatting about anything ...
Now, Jimmy dedicates nearly all his time and energy to Sigona's Office Deliveries. It's a great way to bring fresh produce to the workplace to connect the real gems of Bay Area businesses, the employees that work so hard to give us our bustling economy here, with local family farms.
Jimmy loves all things science and business related. He feels one of the best things about life is the opportunity to learn and discover new ideas. Jimmy loves meeting new people and gaining different perspectives by talking with people in the amazingly diverse Bay Area. He also has a passion for traveling many times to visit a new place around the world each year with his lovely wife.
Jimmy holds a BS in Business with a concentration in MIS and was awarded the Academic Excellence award from San Jose State University.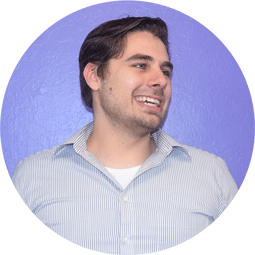 Ethan Stephens
Sales Manager
Ethan is the sales manager here. He makes sure that every customer is aware of the delicious fruit being delivered to their office. He's also nimble and creative with his sales while maintaining great interest in the core product line.
If you asked Ethan what his favorite part of his day is, he would undoubtedly say "taste testing"!
Another aspect of Ethan's role is to ensure that every rock is turned over, and every door of opportunity is opened. His mantra is, "If there is an opportunity, then there is a way"!
When he's not gorging himself on fresh fruit, you'll find Ethan fishing, at the beach, barbecuing on the patio, or traveling around our Golden State.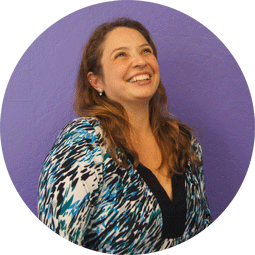 Liliana Solorio
Office Manager
Liliana has been a part of the Sigona's family since 2007. It was in 2008 when she and Jimmy Sigona started what is now Sigona's Office Deliveries. As the office manager she is the line of communication from the customer to the operations team.
Liliana enjoys the opportunity to truly understand a customer's needs and desires and be part of the fulfillment of them.
She is very involved in the development of employees at the company. She loves to multitask, stay active, and give life to new projects. Right now she's very excited about how much the company is growing.
Liliana is active in the community. Currently she belongs to a theater group that performs to the Spanish-speaking community in her area. She really likes to help the Hispanic community to improve and keep them motivated to maintain their traditions.
Liliana's signature phrase is, "Yes, we can do that."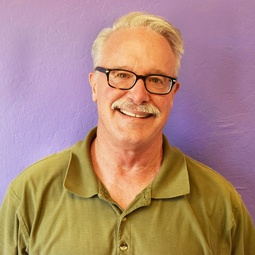 Ron Blankers
Operations Manager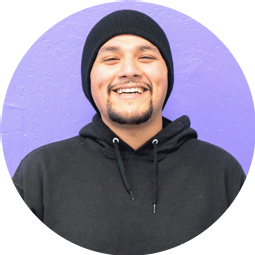 Angel Quintana
Produce Manager
Angel helps coordinate the whole packing operation and works hands-on with all fruit. He ensures our high standards of quality are maintained by checking the incoming fruit. A major task for Angel, which can be pretty tricky, is ensuring that fruits such as bananas, avocados, and pears are properly ripened ...
Angel has been working with produce for more than five years now. He started by working at the Redwood City location of Sigona's. There Angel gained a lot of experience from the produce guys, which has carried over to Angel's current position. What Angel really likes about his role is being able to build relationships with every employee who is involved with packing fruit. As Angel puts it, "We're constantly bouncing ideas off each other to better the whole process. That makes coming to work fun and exciting."
Angel has a blast playing guitar and piano and really enjoys anything to do with music. He also loves to spend time with his family.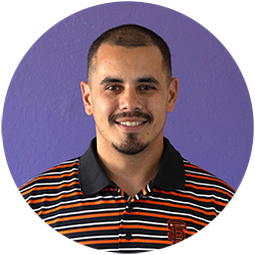 Luis Peugnet
Logistics Manager
Luis is in charge of our fleet, drivers and operational aspects of deliveries.
A typical day for me consists of supporting drivers to make sure they have their orders prepared, organized, and accurate before dispatching, as well as remote support once they're on the road delivering our healthy snacks! Logistics operations can have me strategizing for the following week at one moment, to hands-on out on the field the next. It's great to see our customers firsthand as they're eager to enjoy healthy snacking.
How long have you been with Sigona's and what did you do previously? 
I started at Sigona's in January 2019. Before this, I worked at a company that delivers lunches to schools. I've been in the logistics industry for over 10 years. 
What do you love about working here?
The best thing about working at Sigona's is the people. It's a small family business and you really feel part of the family here.
What might we find you doing outside of work?
Outside of work, I spend a lot of time with my kids' activities - they keep me busy! Swimming, soccer, gymnastic, softball, theater. I'm a big sports person so I love watching sports, beer in hand.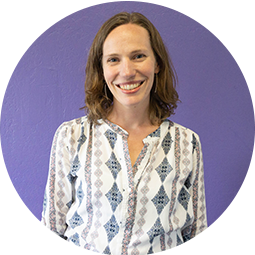 Karen Shrimpton
Customer Service Manager
Karen is the Customer Service Manager for both direct and wholesale customers.
A typical day includes working with customers and our team to ensure that our customers are getting plenty of the best seasonal fruit, as well as dairy and other snacks. My top priority is making sure that we meet our customers' expectations in terms of quality, selection, and service.
How long have you been with Sigona's and what did you do previously?
I've been here for about six months after spending several years at home with my kids, thinking about food, and enjoying the amazing produce we have year-round!
What do you love about working here?
I love the people, both our team and our customers :) and I love growing my produce knowledge, trying the newest seasonal varieties, and sharing my enthusiasm with our customers.
What might we find you doing outside of work?
Cooking, running, and spending time with my family.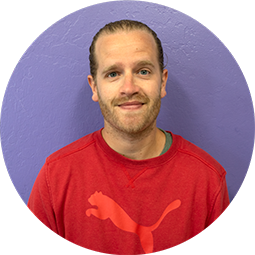 Austin Wurdeman
Assistant Food Safety Manager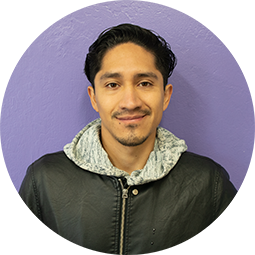 Edgar Rubio
Production Manager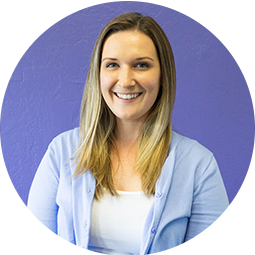 Bonnie Burgart
Marketing Manager
My main goals are to define our brand and come up with creative ways to share the Sigona's story, mission and value with future and current customers.
On any given day, I could be strategizing ways to reach our audiences, developing marketing materials and packaging assets, planning our presence at events, helping to launch new products or optimizing our online presence. 
How long have you been with Sigona's and what did you do previously? 
I started working here in April 2018 and have loved every minute of it! Previously I led marketing at tech companies, so it's an exciting challenge to work in a new industry where I can utilize my passion for food!
What do you love about working here?
We have a special group of people here. I feel lucky to work at a place where I both enjoy the people I work with as well as the work I do. I also love our mission to make fresh fruit and snacks as convenient and craveable as possible for workplaces in our local area. 
What might we find you doing outside of work?
I like movies, books, exploring the outdoors, baking, fitness and the occasional karaoke or trivia night.