Delight Your Employees, Clients, and Partners with Unique Company Gifts & Curated Gift Boxes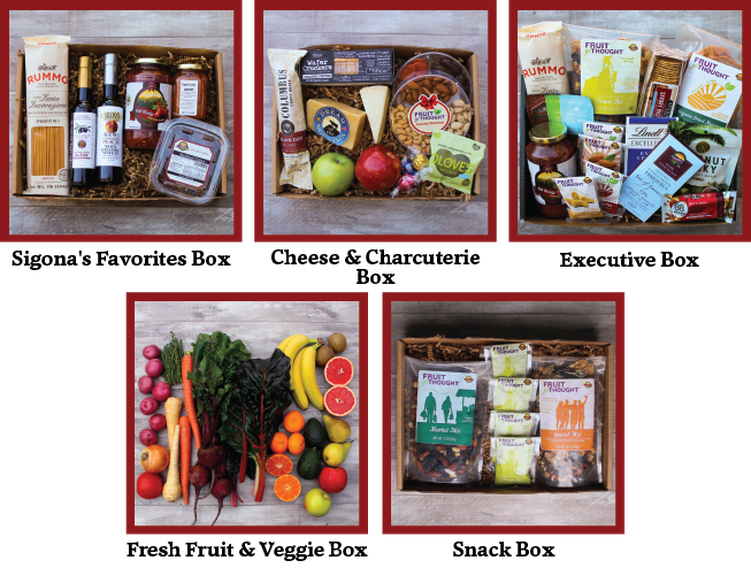 Sigona's offers special and memorable corporate gift boxes that can be delivered directly to the homes or offices of your employees, clients, and partners. Make a lasting impression with carefully curated gift boxes that are unique, delicious and include only the highest quality products.
Whether you'd like to send 10 gift boxes or 1,000, we can create exceptional gifts to fit any budget or occasion. Choose from one of our pre-built gift boxes or customize your own!
Let us know what you're looking for in the form below!