Viewing posts from January, 2018
Jan 29, 2018
There are a lot of exciting things going on during the month of February. The Superbowl is happening, Valentine's Day is just a couple of weeks away, and it's also National Grapefruit Month! Another exciting thing? The February Menu is here!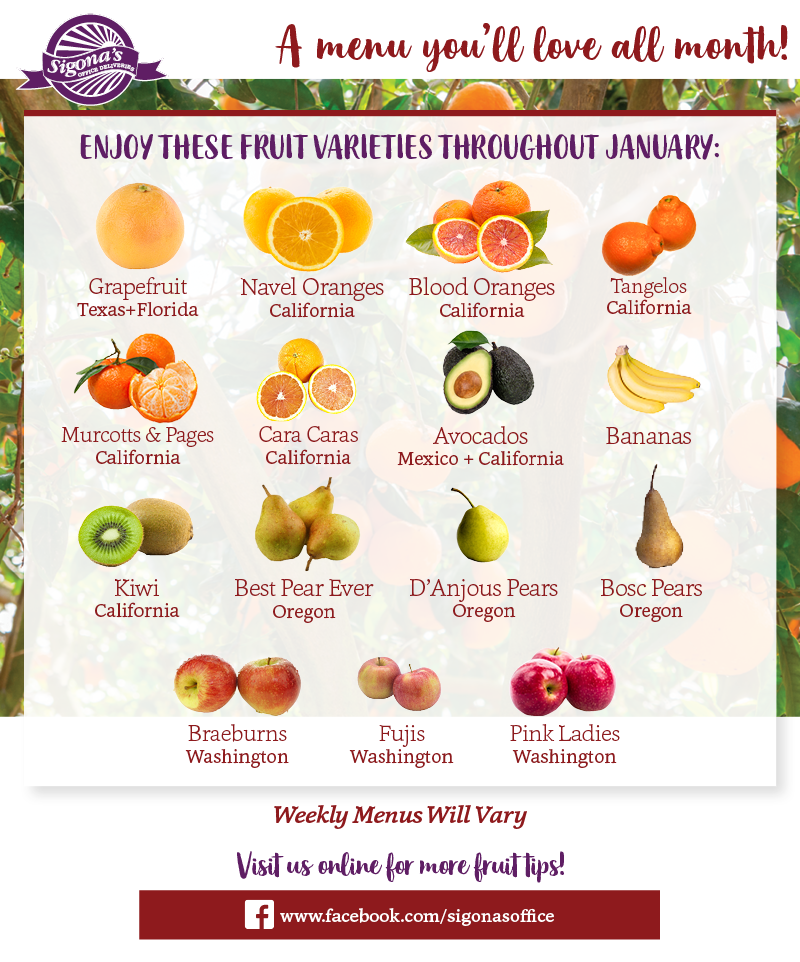 Since we offer different baskets and boxes ...
Jan 05, 2018
Happy 2018, San Francisco Bay Area! We hope the new year is off to a great start! With a new year and new month comes a new menu! Check out what's coming your way in your January baskets and boxes!
#FruitChatter: This month, we challenge you to go beyond ...