Viewing posts for the category Citrus
Jan 28, 2020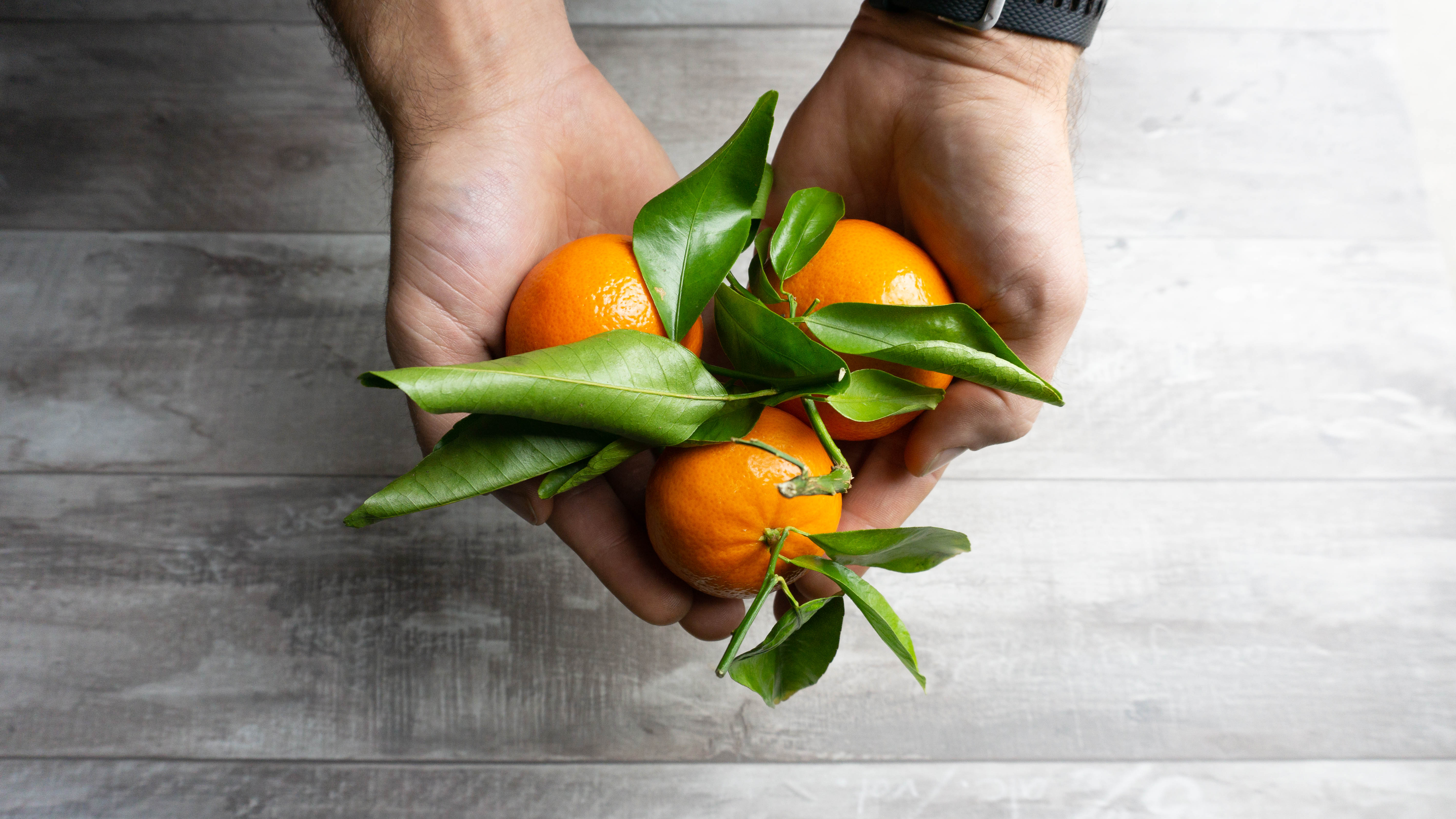 Believe it or not, there are several kinds of mandarins; Clementines, Murcotts, Satsumas, Pages, and Tangoes. Each type of mandarin has different traits. Do you know their differences? We are going to give you the breakdown of different kinds of mandarins so you can finally decide which one is your ...
Dec 03, 2019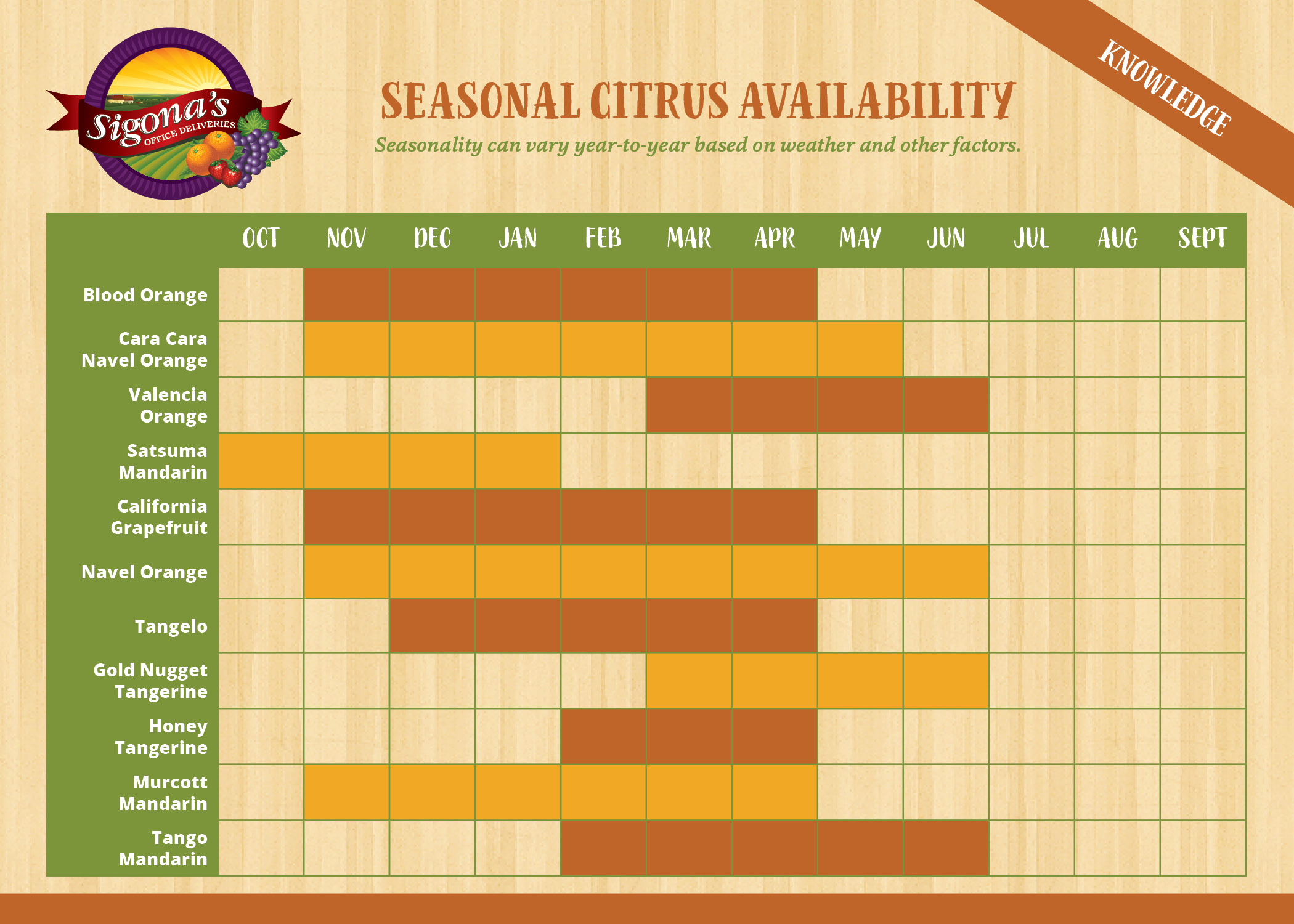 The winter citrus season is here and we're obsessed with all of the different varieties available in stores, farmers' markets, and the office. And they're here just in time for the winter cold season! Citrus fruit is a fantastic source of vitamin C, and eating it regularly can ...
Nov 18, 2019
Citrus season is here and we're added Satsumas in our office delivery boxes and baskets! Satsumas are often a fan favorite in offices for many reasons, we're going to give you seven reasons why Satsumas are the perfect snack for the office! 
Convenience. Do you only have five ...
Jan 31, 2017
Peeling oranges = sticky hands. Not anymore! If you got a basket delivery from Sigona's Office Deliveries this week, you got our citrus peeler. Here's a quick tutorial of how to use it and avoid sticky fingers around the office:
Jan 31, 2017
With so many wonderful citrus options available to us in Febrauary, it can be a bit of a challenge keeping them all straight! We've put together an easy infographic to help decipher the flavors.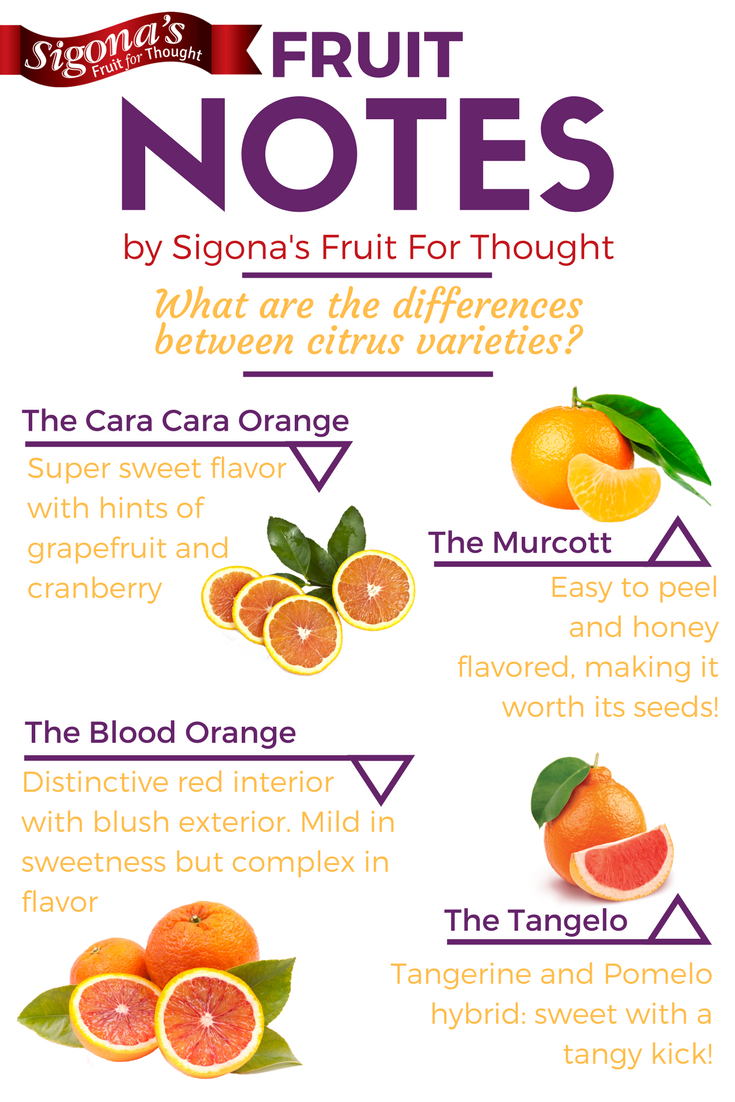 Get the most out of this citrus season and add these varieties to your order ...