Viewing posts from January, 2017
Jan 31, 2017
Peeling oranges = sticky hands. Not anymore! If you got a basket delivery from Sigona's Office Deliveries this week, you got our citrus peeler. Here's a quick tutorial of how to use it and avoid sticky fingers around the office:
Jan 31, 2017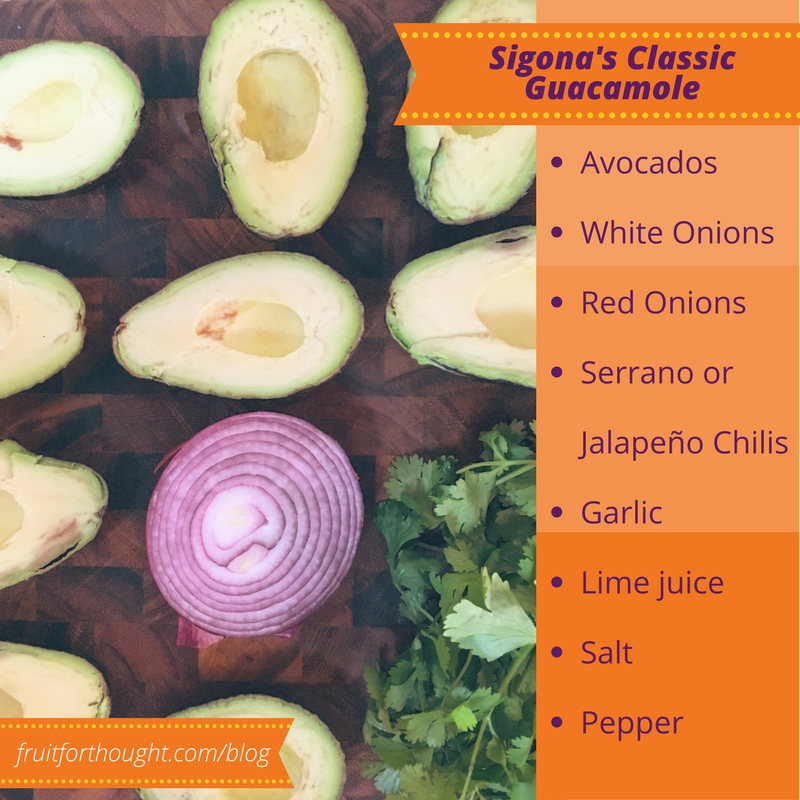 Did you know that more avocados are consumed on the day of the Big Game than any other day of the year? Last year Americans consumed upwards of 139 MILLION pounds of avocado on that Sunday! Holy guacamole! 
If you're on the hunt for a new guacamole recipe, you ...
Jan 31, 2017
Which is sweeter: the Cara Cara Navel Orange or the Ruby Red Grapefruit? 
Jan 31, 2017
With so many wonderful citrus options available to us in Febrauary, it can be a bit of a challenge keeping them all straight! We've put together an easy infographic to help decipher the flavors.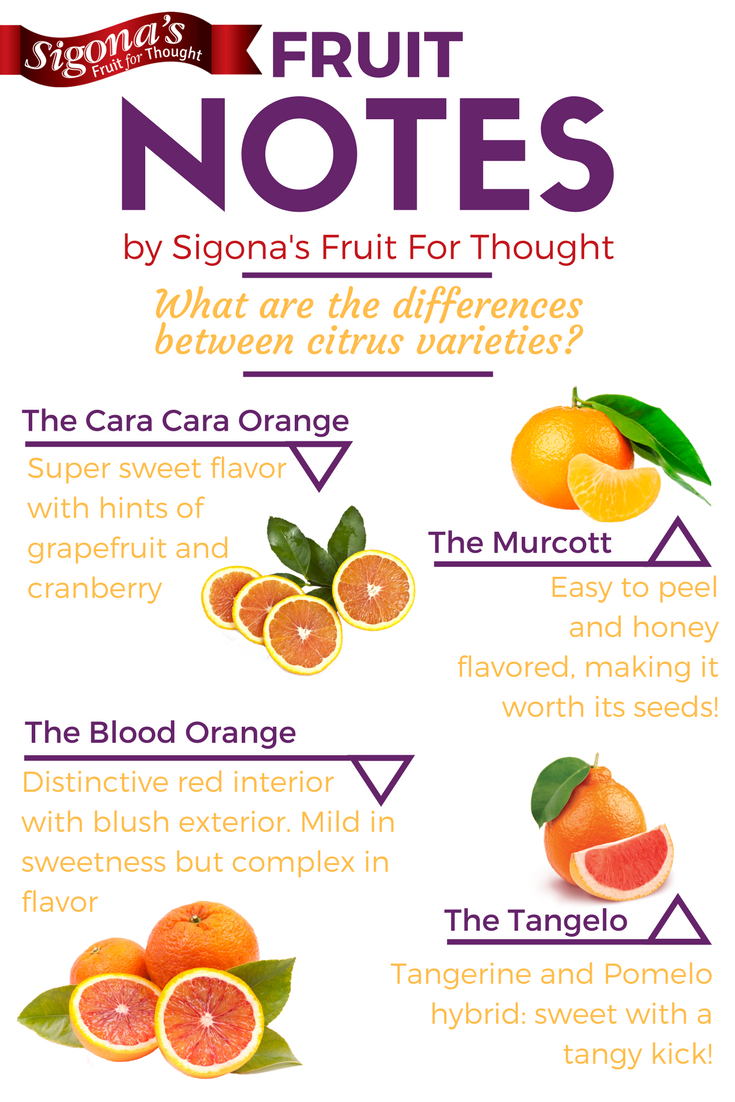 Get the most out of this citrus season and add these varieties to your order ...