Viewing posts from September, 2019
Sep 02, 2019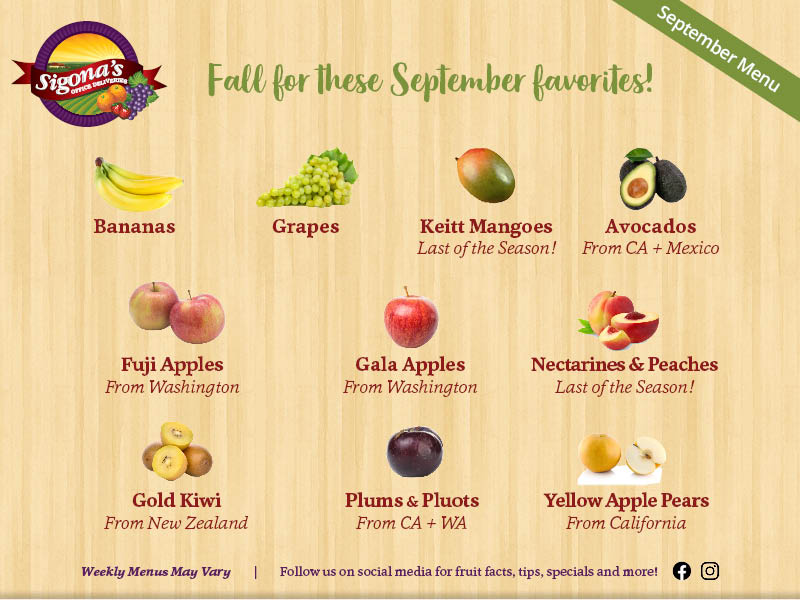 Say your goodbyes! We'll be seeing the last of some of our summer favorites in September, but this month also marks the beginning of the fruits of fall!
Check out what is coming your way in this month's baskets and boxes:
Wide Variety Basket: Bananas, Avocados, Red & Green ...