Viewing posts from August, 2019
Aug 14, 2019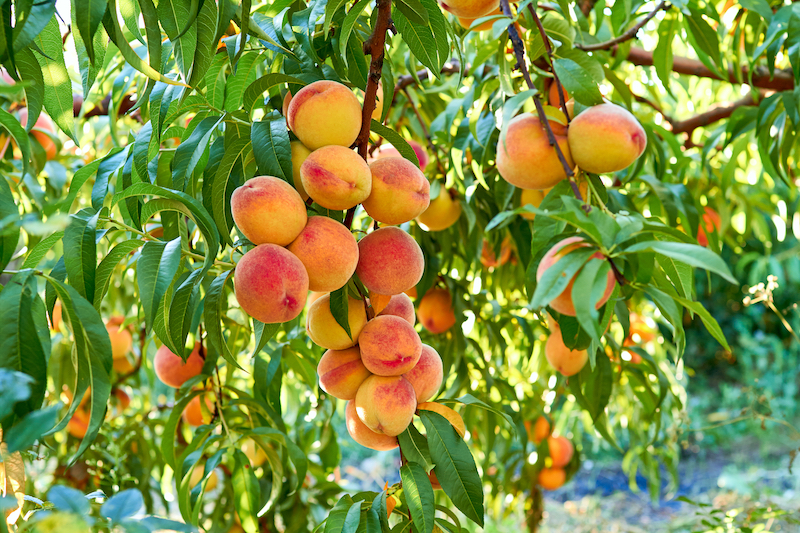 Varieties You'll See: Sigona's carries three peach varieties - yellow, white, and flat donut peaches.
Where They Grow: Peaches originated in the Northwest region of China, which remains the world's largest peach producer, followed by Spain, Italy, Greece, and the United States. The top four peach-growing states are ...
Aug 01, 2019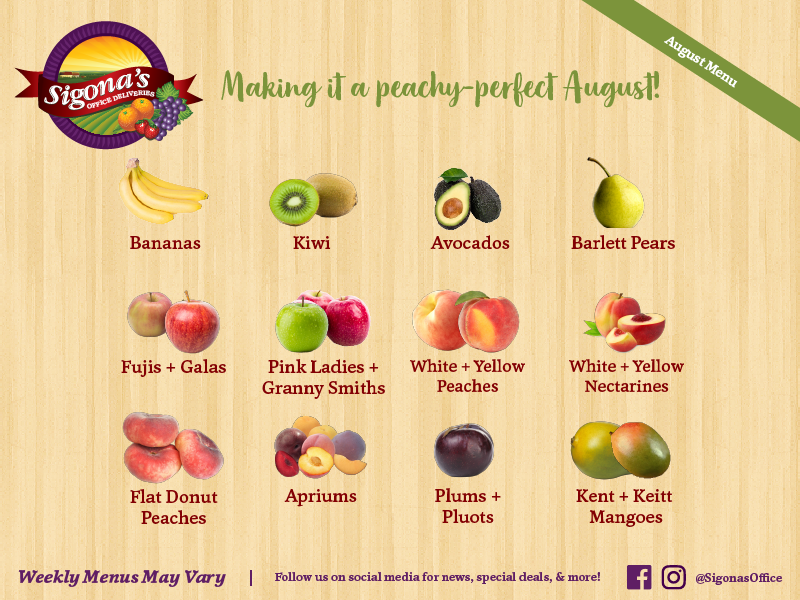 There's just a month-and-a-half of Summer left! Can you believe it! We have wonderful and delicious menus of fruit heading your way this month. 
Check out what is coming your way in this month's baskets and boxes:
Wide Variety Basket: Bananas, Avocados, Kent Mangoes, Keitt Mangoes, Fuji Apples ...