Better Breakfast Month: Overnight Chia Pudding with Pear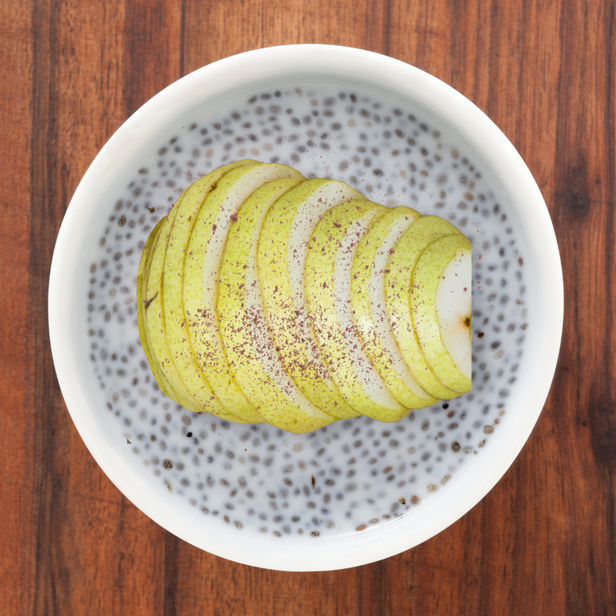 It can be hard to find time for a healthy breakfast when we're scrambling to get out the door, rushing through traffic, or stuck in back to back zoom meetings all morning. While our schedules might be busier than ever, it's important to prioritize taking a moment to fuel your body and mind. Consuming a balanced, healthy breakfast has been linked to improved memory, concentration, and better overall work performance. September is Better Breakfast Month, so we're sharing some of our favorite quick and easy office breakfast recipes to help inspire your morning menu. Enjoying one of these breakfasts at work? Don't forget to tag us @SigonasOfficeDeliveries
Ingredients:
¼ cup chia seeds
1 cup light or full fat coconut milk
1 tbsp honey
1 tsp cinnamon
1 Bartlett pear
Directions:
In a mason jar, mix coconut milk, and honey together in a small bowl or glass. Allow mixture to sit in the refrigerator overnight.
Remove from fridge, top with fresh cut slices of Bartlett pear, and sprinkle with cinnamon.
Enjoy!