FFT's Mango Avocado Salsa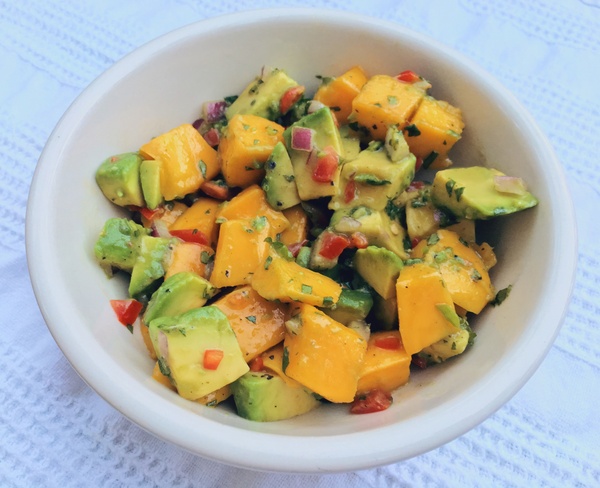 Love mangos? Love salsa? Why not try them together! We've created a simple recipe that focuses on the ingredients:
Ingredients
1 mango, peeled and diced (here's a quick video on how to cut a mango if you need guidance)
1 large avocado, peeled and diced 
1 plum tomato, diced
1 clove garlic, minced
1 jalepeño, seeded and diced - optional, depending on spice preference
1/4 cup finely chopped cilantro
2 tbsp lime juice
1/4 cup chopped red onion
1 tbsp olive oil - optional, depending on diet preferences
salt and fresh pepper to taste
Combine all the ingredients in a glass bowl and chill in the refrigerator for 30 minutes before serving.
Do you have a favorite Mango Avocado Salsa recipe? Share it with us in the comments or on our Facebook page! We love hearing what works for you!