Enjoy Cut Fruit & Platters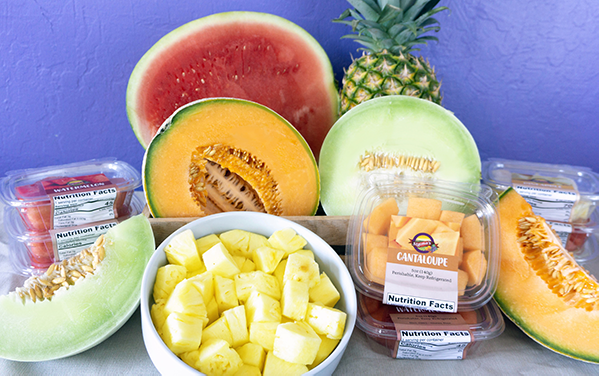 Sigona's Office Deliveries makes it easier than ever to stock your office with seasonal produce and healthy snacks. As you return to the office, keep in mind that you can order Sigona's premium quality produce in convenient, pre-cut servings! Our 5oz cut fruit containers provide an easy way to offer no-contact, single-serve, and healthy snacking options.
We have four cut fruit options available: watermelon, honeydew, cantaloupe, and pineapple. Summer is peak melon season, so now is the perfect time to try out these fruits in the office! Melons are coming from California farming communities such as Turlock and Fresno. Our cut fruit containers allow your employees to take advantage of these delicious fruits without the mess, hassle, or potential slicing injuries.
Plus, all of our cut fruit containers have a shelf life between 8-9 days, so these can last over a full workweek if they're not scooped up before then!
Looking for shareable snacks to put out during long conferences or all-hand meetings? Sigona's Office Deliveries also offers platters to serve larger groups! We offer cut fruit platters, veggie platters, and berry platters. 
Order cut fruit & platters today and get ready to enjoy tasty, sweet and ready-to-eat fruit!