Office Eats: Fruit Parfait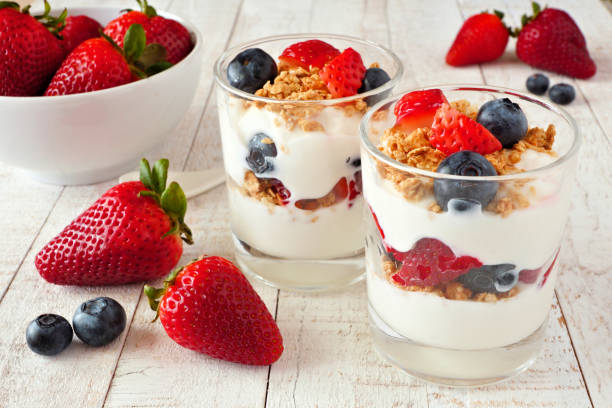 They say breakfast is the most important meal of the day! Whether you're looking for a quick and easy breakfast or a convenient and healthy office snack, we've got you covered. This 4-ingredient fruit parfait is a great way to increase productivity in your workday. 
Ingredients:
1 cup Greek yogurt (or non-dairy alternative)
1 tablespoon honey or maple syrup
1/2 cup granola
1/2 cup mixed fresh fruits (such as berries, sliced bananas, or diced mangoes)
Instructions:
In a small container or jar, layer the Greek yogurt, honey or maple syrup, granola, and mixed fresh fruits.
Repeat the layers until the container is filled.
Enjoy as a healthy and satisfying breakfast or snack at the office.