Top Three Convenience Services Trends from The NAMA Show 2022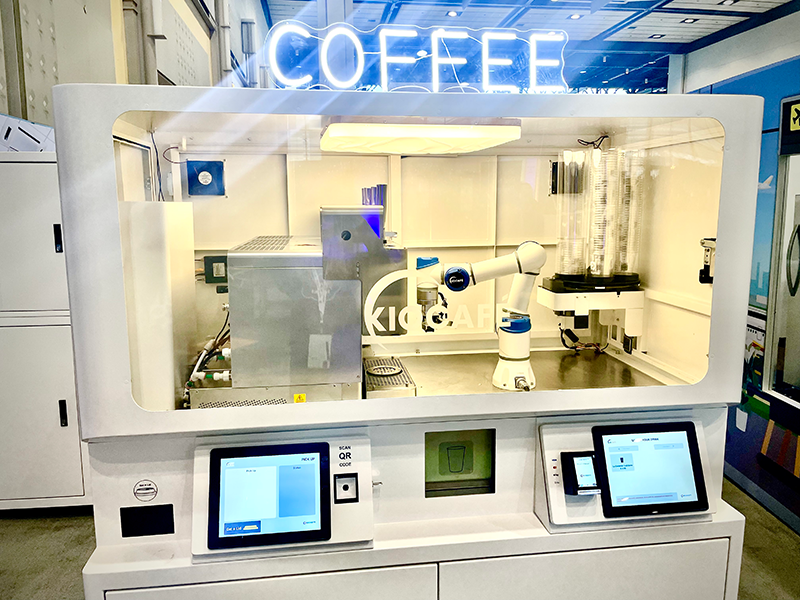 Earlier this month, the Sigona's team attended The NAMA Show, the largest event for the convenience services industry, exhibiting for our Fruit For Thought healthy snack brand. This year at McCormick Place in Chicago, the three-day event was buzzing with energy and excitement over a recovering industry and a look into the future of convenience services. The conversations that took place on the show floor demonstrated that people are looking for new and innovative convenience solutions, as well as healthier snack options for employees and consumers.
New this year was Imagination Way, an immersive exhibit which enabled attendees to experience fully functioning prototypes of new concepts and solutions for several environments, such as multi-unit buildings, laundromats, hotels, senior living facilities, convenience stores, and workplaces. The technology featured reflected consumer demand for more options and flexibility in retail encounters and locations, as well as in better for you and fresh on-the-go food and beverage options.
We're excited to share some of the biggest industry trends with you:
Unattended Retail and Self-Service Solutions
Unattended retail, which can be broadly defined as sales that take place without human interaction, includes vending machines, kiosks, and other self-service solutions. Unsurprisingly, the pandemic fueled consumer demand for more contactless and self-service retail to maintain health, safety, and social distancing. However, consumers today are also drawn to these types of contactless sales environments for the ease, speed, and convenience they offer. The contactless payment market is not only here to stay but growing in popularity, especially with younger generations.
New and Applied Technology
Although technology permeated almost all trends at the show, we saw some especially impressive tech on display. For example, a robot can now make coffee to your specific requirements and a contactless coffee machine employs facial recognition to scan your face and make your favorite order.
We also saw expansion in the contactless payment capabilities offered at various machines and kiosks. Gone are the days of digging in your pockets for cash or quarters; now consumers can make purchases with tap-and-pay RFID-enabled credit/debit cards, mobile wallets like Apple Pay or Google Pay, or even cryptocurrency.
Better-For-You Food and Beverage
The third major trend we saw at the show was better-for-you food and beverages. In addition to our own premium dried fruit and nut snack line, other healthy snacking options were on display (and offered to taste) like grab-and-go fresh fruit and berries, craft jerky, plant-based chickpea snacks, and functional beverages like prebiotic sodas, wellness shakes, and immunity shots.
In our discussions with the attendees, while better-for-you and fresh grab-and-go options have been available in convenience stores and office pantries for many years now, even traditional vending has a growing demand for healthier options. Fully dedicated better-for-you vending machines are popping up in healthcare facilities, offices, and apartment buildings.
As your return to office, we'll happily to share our expertise about how you can better serve your employees based on these consumer demands. Which of these trends are you most excited to see in the future?