Add Dairy Products to Your Office Deliveries!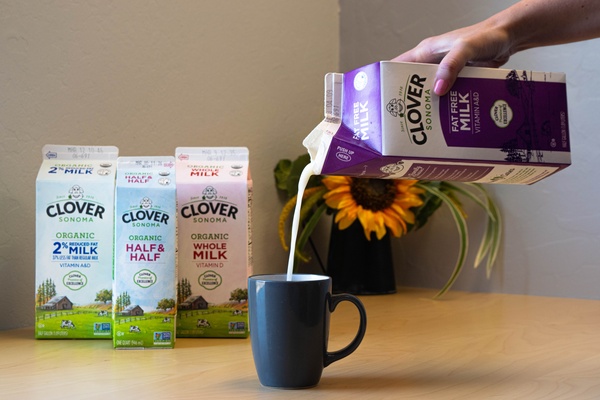 Did you know? Sigona's Office Deliveries not only carries amazing fresh fruit but we offer lots of dairy products that you can add to your orders. Whether you're looking for traditional milk or dairy alternatives, we have high-quality essentials for coffee, tea, granola, cereal, and your other office break room needs!
Traditional Dairy Options: 
Sigona's carries the Clover brand of dairy products, an independent, multi-generational family farm located in Sonoma County, in Northern California.They're the first American Humane Certified dairy company in the U.S.! We offer organic and conventional gallons and half gallons of 0%, 2% and whole milk as well as organic and conventional quarts and pints of half & half. 
For the lactose intolerant, we also offer half gallons of Lactaid whole milk! 
Dairy Alternatives Options: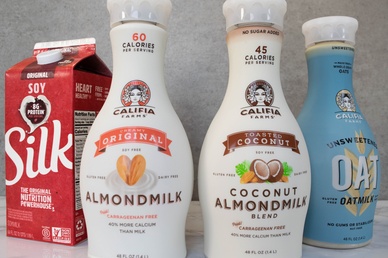 We offer a number of plant-based dairy alternatives from a California brand, Califia Farms. Califia milk works towards a "better form of nourishment to work towards a food system that is inclusive, equitable and sustainable." 
We offer four different varieties of Califia milks (48oz); Original Almondmilk , Toasted Coconut Almondmilk, Unsweetened Almondmilk, and Unsweetened Oatmilk. 
Almond milk is a creamy, rich, and low calorie dairy-free milk alternative. Oat milk is made from whole grain, gluten-free oats grown in North America. This popular dairy-free alternative is thicker and naturally sweeter than many non-dairy milks.
We also offer half gallons of Silk Soy Milk that go fantastically in coffee or granola!  
Stock up your office breakrooms with these great dairy products!