Jan 31, 2017
Which is sweeter: the Cara Cara Navel Orange or the Ruby Red Grapefruit? 
Jan 31, 2017
With so many wonderful citrus options available to us in Febrauary, it can be a bit of a challenge keeping them all straight! We've put together an easy infographic to help decipher the flavors.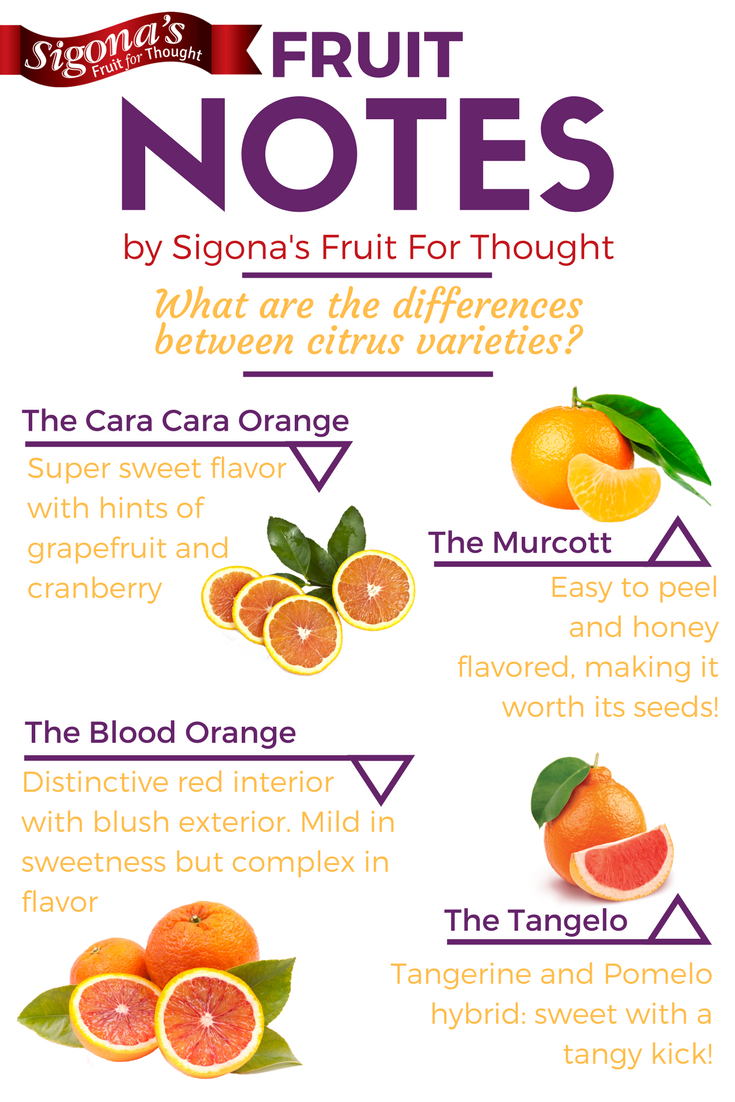 Get the most out of this citrus season and add these varieties to your order ...