Jun 05, 2017
A Summer Time Favorite: Nectarines!
Do you know the flavor differences between a yellow nectarine and a white nectarine? Both are similar to a peach without the fuzzy skin, but each boasts its own unique flavors!

Apr 03, 2017
Have you ever seen someone try to cut a mango in half? Don't be that person in your office! Learn how to cut a mango properly and share the knowledge with your coworkers 
Mar 23, 2017
Ataulfo. We dare you to say that ten times fast! It's up there as one of the harder fruit names to pronounce and the National Mango Board agrees. The Ataulfo has officially received a name upgrade. We present you the Honey Mango! You can now enjoy this sweet, creamy ...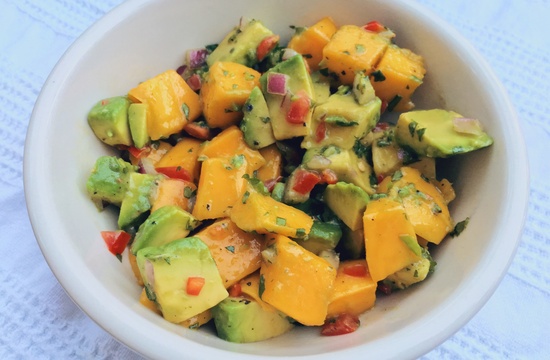 Mar 19, 2017
Love mangos? Love salsa? Why not try them together! We've created a simple recipe that focuses on the ingredients:
Ingredients
Mar 06, 2017
Did you know that color is NOT the best way to determine if your pear is ripe? Ethan teaches us when you should bite into that pear in today's Fruit Notes!