Feb 14, 2020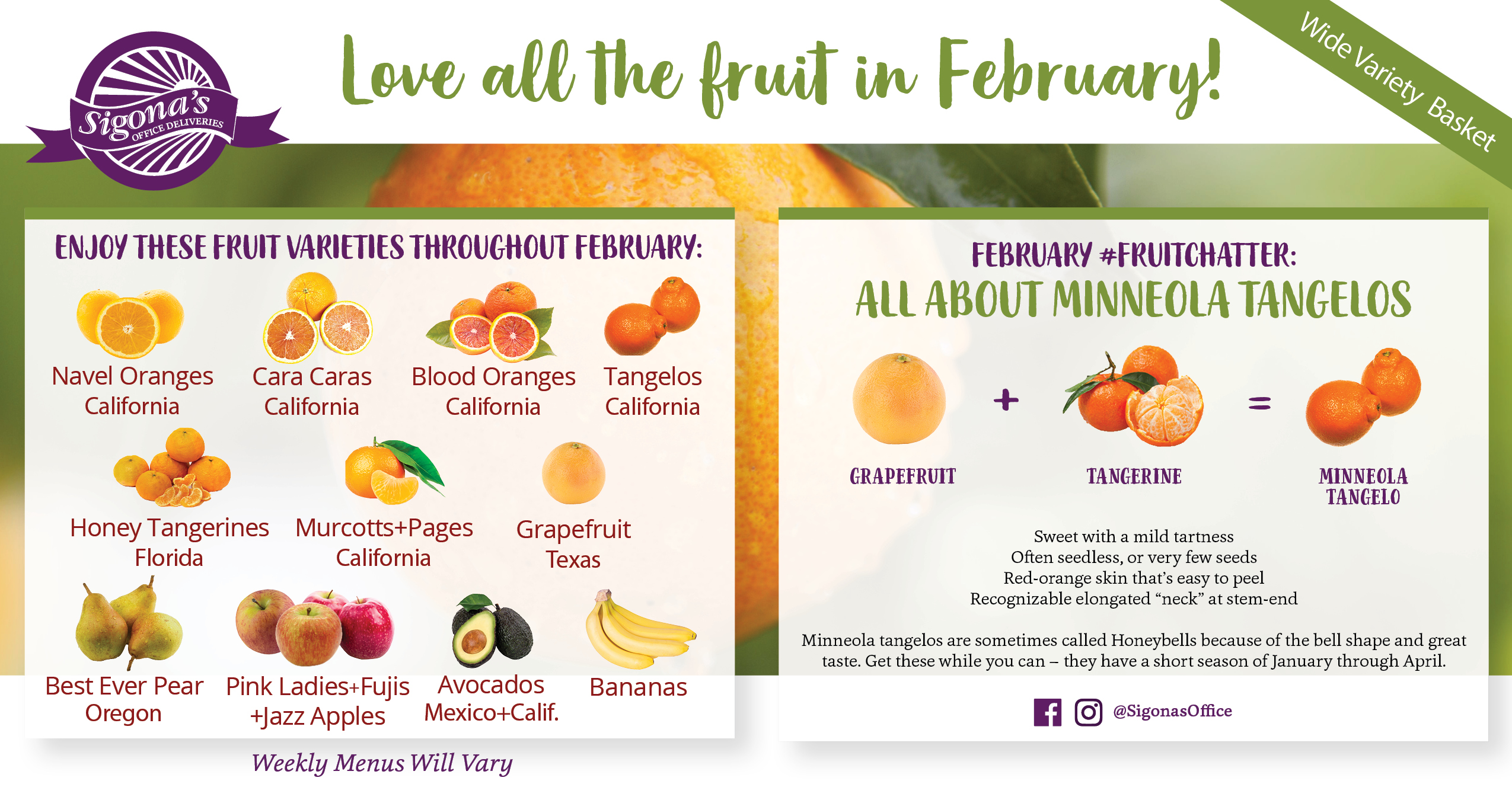 We'll be seeing more of our winter favorites in February! Look forward to seeing tangelos, which are a cross between a grapefruit and a tangerine. They are bell shaped and have a fantastic taste! 
Check out what is coming your way in this month's baskets and boxes:
Wide ...
Feb 04, 2020
Do you miss persimmon season? We just launched the perfect snack that will hit those cravings: Dried Hachiya Persimmons in a 12oz sharable bag, perfect for filling snack bins or jars in your office! We're in love with these because when you take a bite, you will taste hints ...
Feb 03, 2020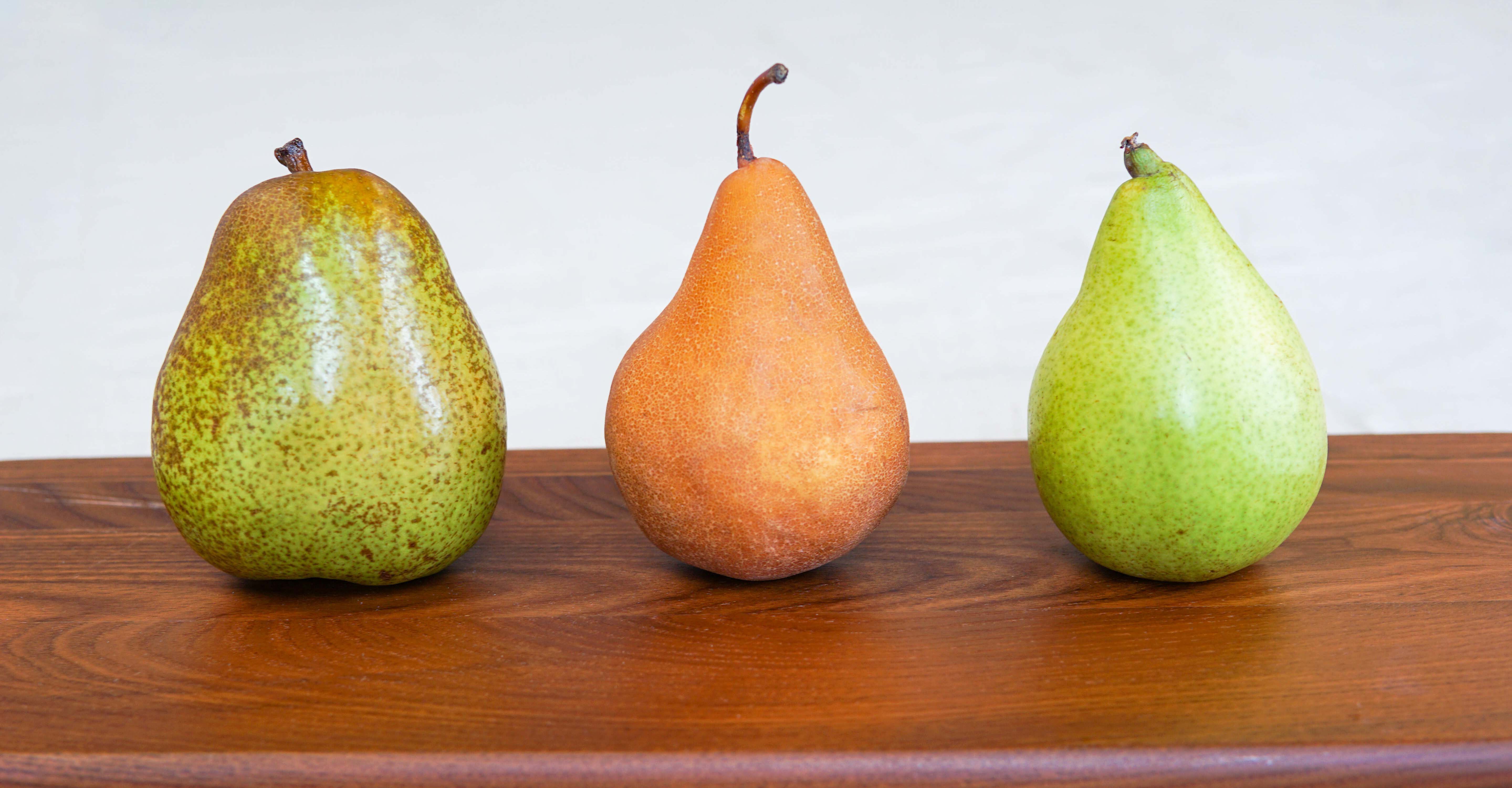 Pear season is here and there's so many to taste and enjoy! In your weekly basket deliveries, we rotate in a number of varieties throughout the season, including Bartletts, Boscs, Asian Pears, Green D'Anjous, Red D'Anjous, Concordes, and Best Evers! We source these mainly from Washington and ...
Jan 28, 2020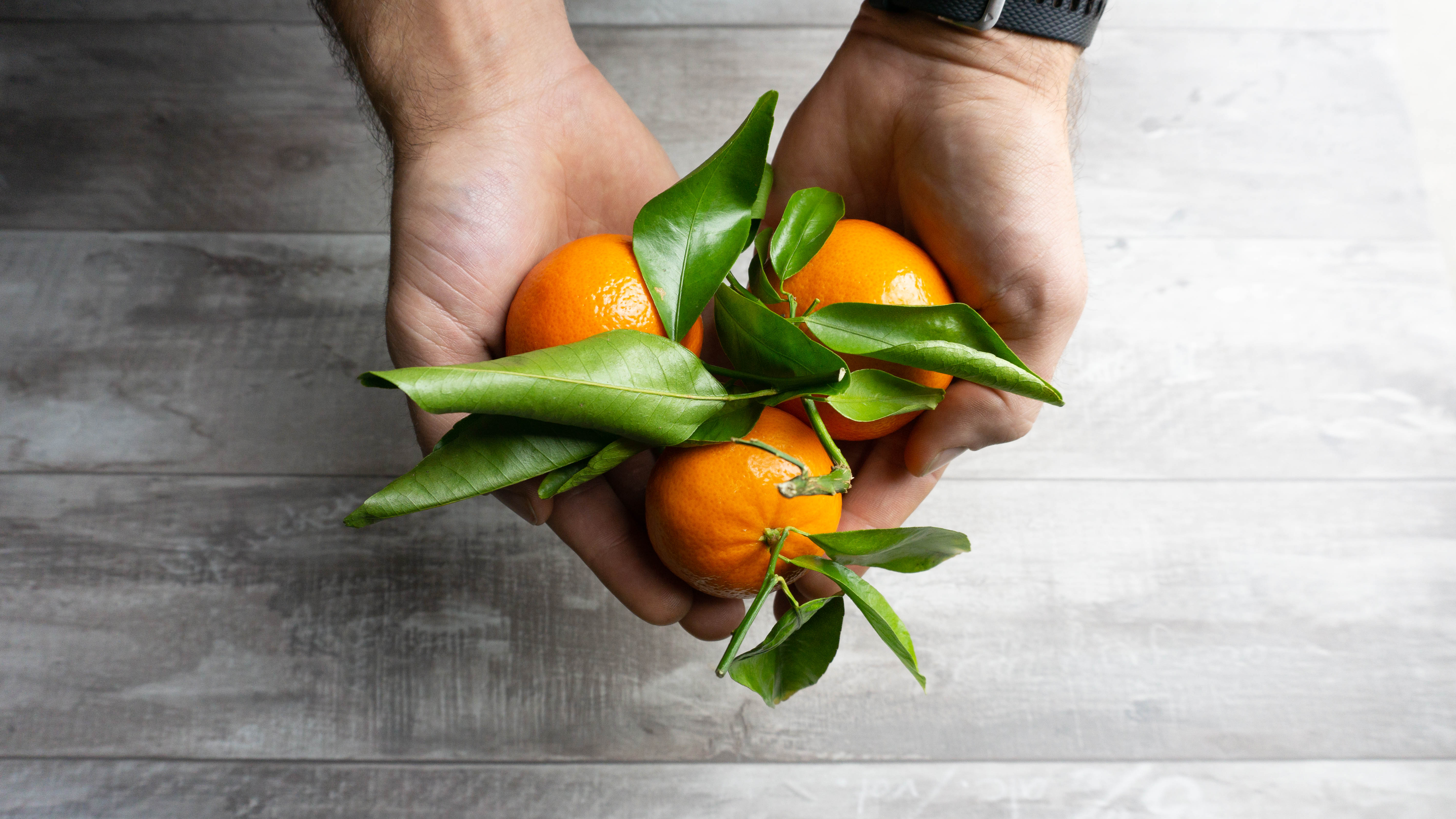 Believe it or not, there are several kinds of mandarins; Clementines, Murcotts, Satsumas, Pages, and Tangoes. Each type of mandarin has different traits. Do you know their differences? We are going to give you the breakdown of different kinds of mandarins so you can finally decide which one is your ...
Dec 16, 2019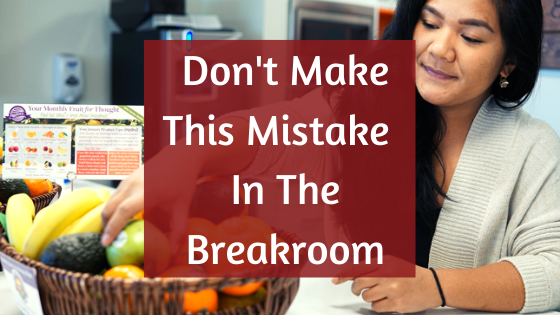 Office breakrooms are the perfect place to take a short break and grab a pick-me-up snack. If you're trying to decide how to stock your office breakroom, think twice before ordering junk food. 
Did you know office food options have a direct impact on the productivity of employees and ...