Oct 30, 2017
Pumpkins, squash, and gourds are taking over people's homes and offices. They scream all things Fall and really exemplify this cozy season. But you also might be seeing them on people's plates - from soups to lattes and everything in between. But which ones can you eat and which ...
Oct 26, 2017
We're smack dab in the middle of the cozy Fall season and we've got baskets and boxes full of Autumn fruits!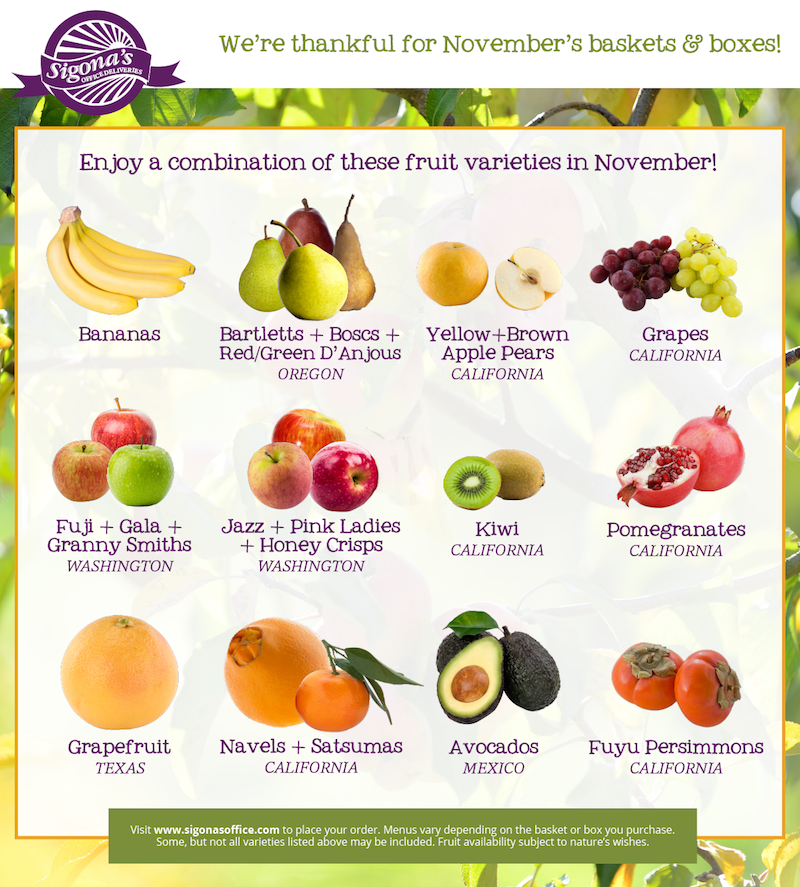 Since we offer different baskets and boxes, here is a quick roundup of the seasonal varieties you'll be snacking on:
Basics Basket: Bananas, Grapefruit, Navel Oranges ...
Oct 02, 2017
The leaves are turning and fruit seasons are changing! Fall is here and we have an array of delicious fruit varieties coming your way in your October basket or box. From your everyday favorites to seasonal must-haves, take a look at what you'll be snacking on this month!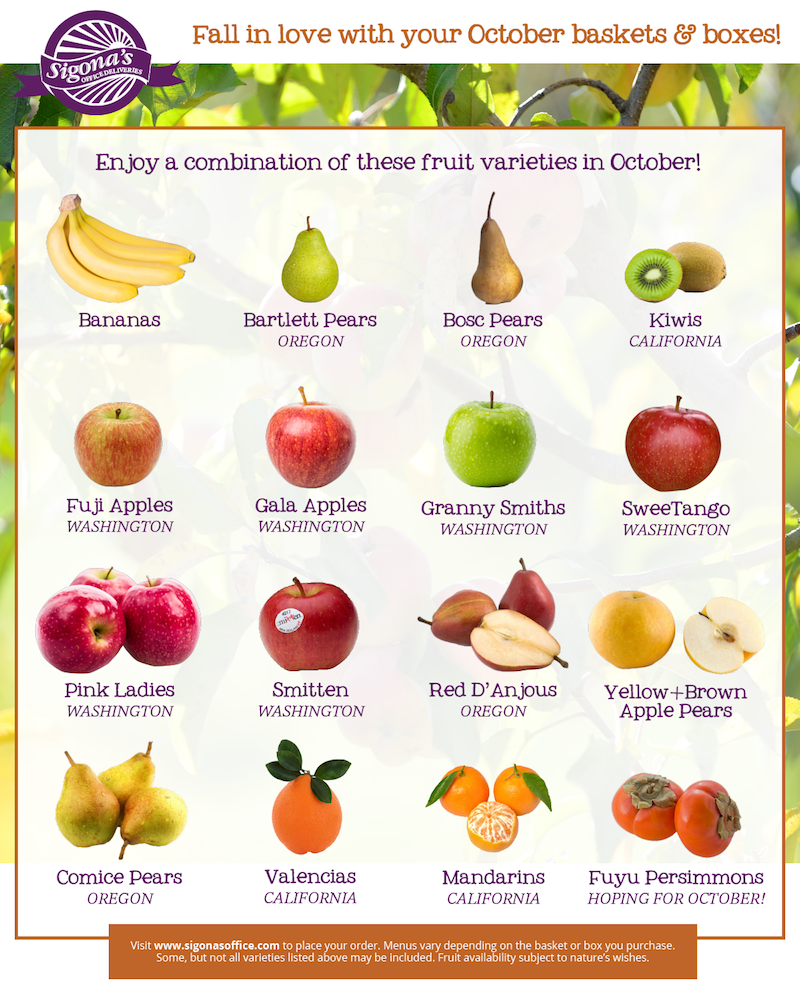 Since ...
Jun 05, 2017
A Summer Time Favorite: Nectarines!
Do you know the flavor differences between a yellow nectarine and a white nectarine? Both are similar to a peach without the fuzzy skin, but each boasts its own unique flavors!

Apr 03, 2017
Have you ever seen someone try to cut a mango in half? Don't be that person in your office! Learn how to cut a mango properly and share the knowledge with your coworkers